Reliable Web Hosting in Georgia
egg media is a trusted provider of Web site and email hosting and provides personal service from our office in Macon, Georgia. Your Web site and e-mail need a reliable and affordable host. Businesses from all over rely on egg media's proven Web hosting solutions. We can manage your site and e-mail for you, or provide you with a control panel so you can do it yourself.
Our hosting customers are provided with detailed statistics on how many people visit their Web sites, where they come from, which pages are the most popular, and much more. egg media clients can also access their e-mail from any Web browser.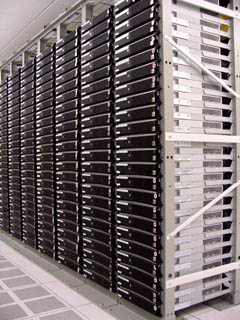 We don't rely on "canned" packages that limit you to a certain amount of storage space or email accounts, but custom-tailor a plan to suit your needs. And the price is surprisingly affordable, starting at just $15/month!
NEW: All hosting packages include CloudFlare, which protects your site from hackers and loads your pages faster by hosting your site simultaneously throughout the world.
Cybersecurity: We constantly monitor for attempted intrusions and hacker attacks. This is something that cannot be taken for granted. If you have a Website, hackers WILL attempt to compromise it and unless proper safeguards are in place you are at risk.
eCommerce Sites, Real Estate Sales, WordPress, Adaptive Mobile Sites and More!
We have a plan that is just right for you. Please contact us by phone or fax at 478.743.6622, or send us an !
For custom Web design, please see eggmedia.com.
Copyright © by egg media, Stephen A. Allen All hosting subject to our Terms of Services agreement